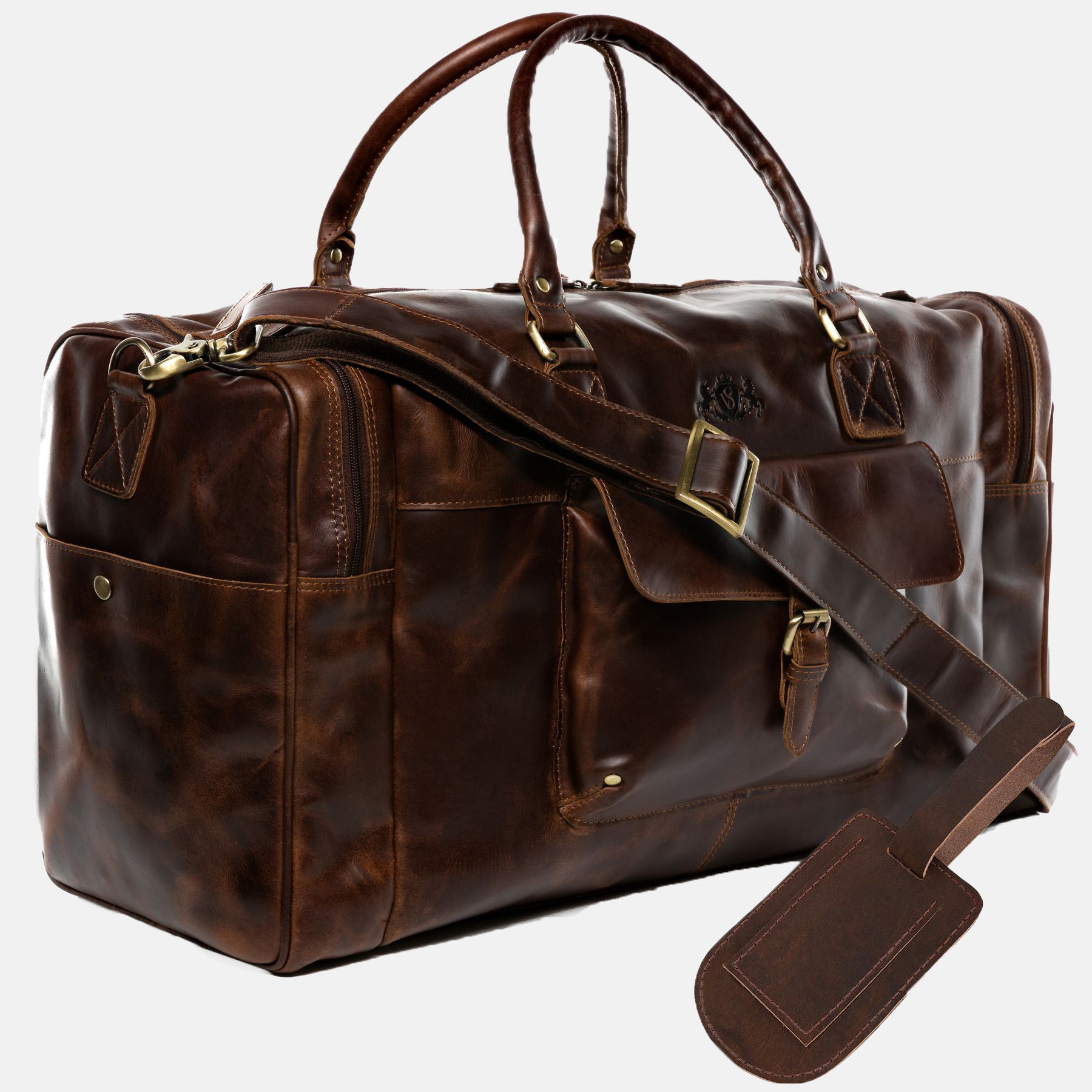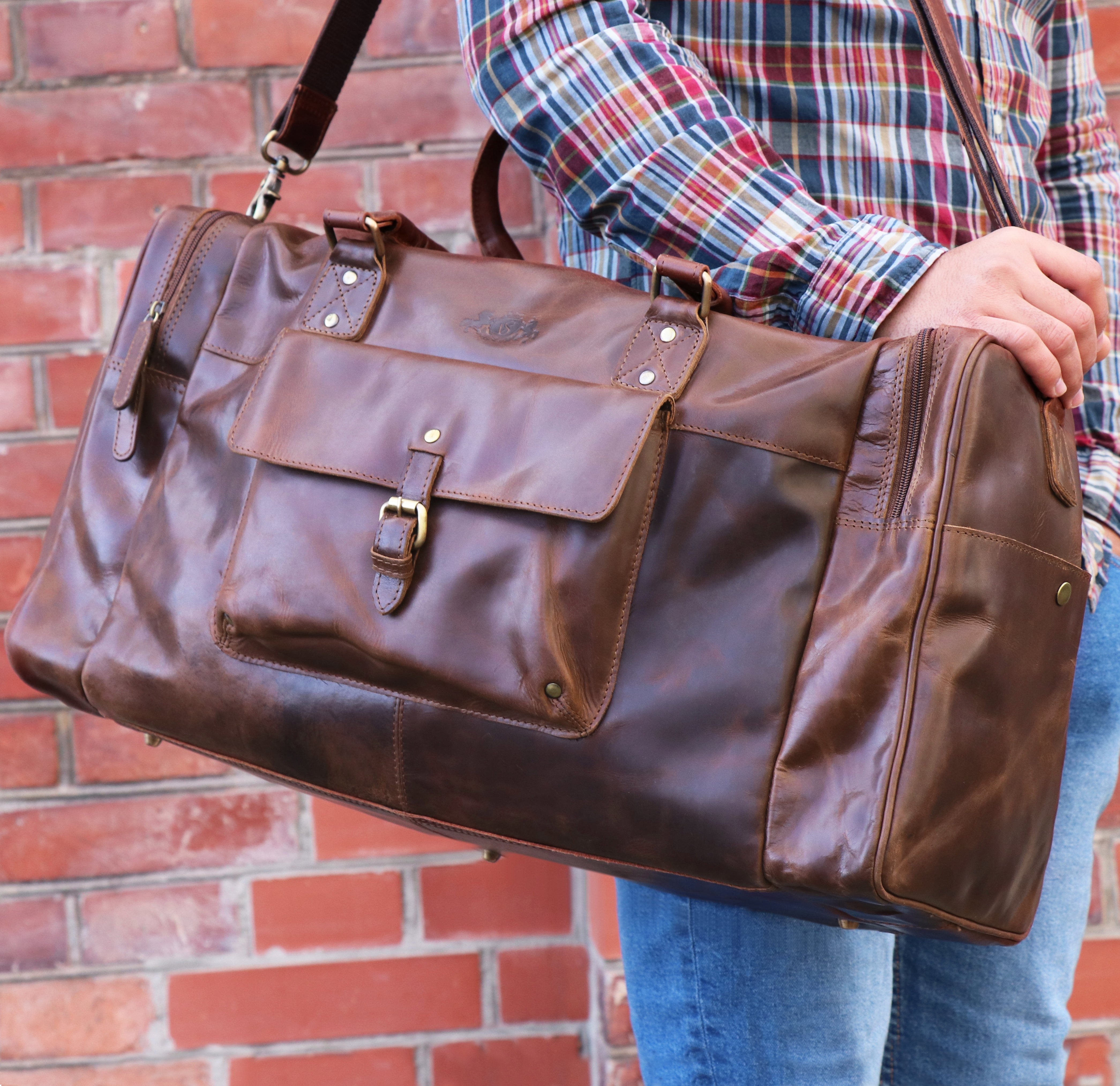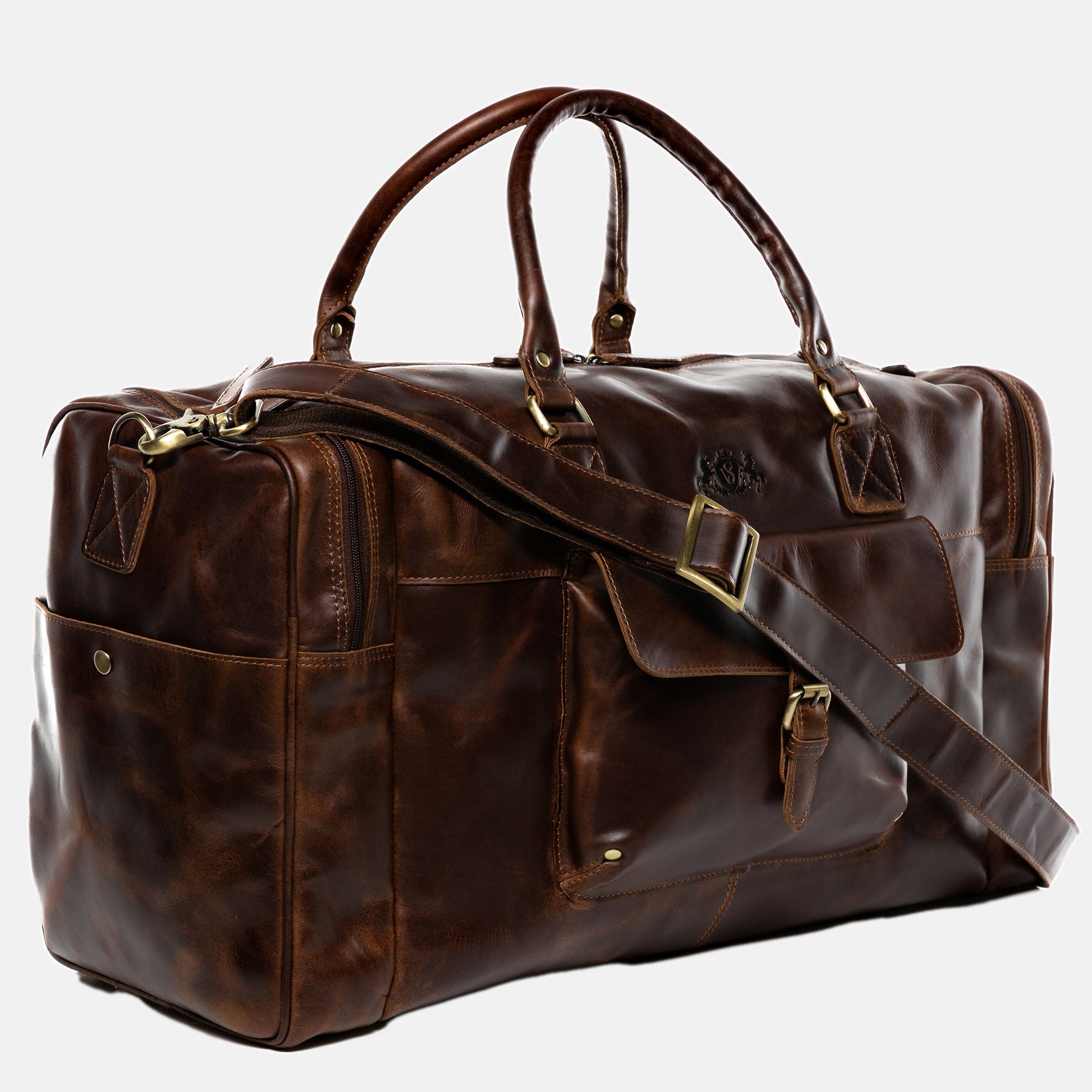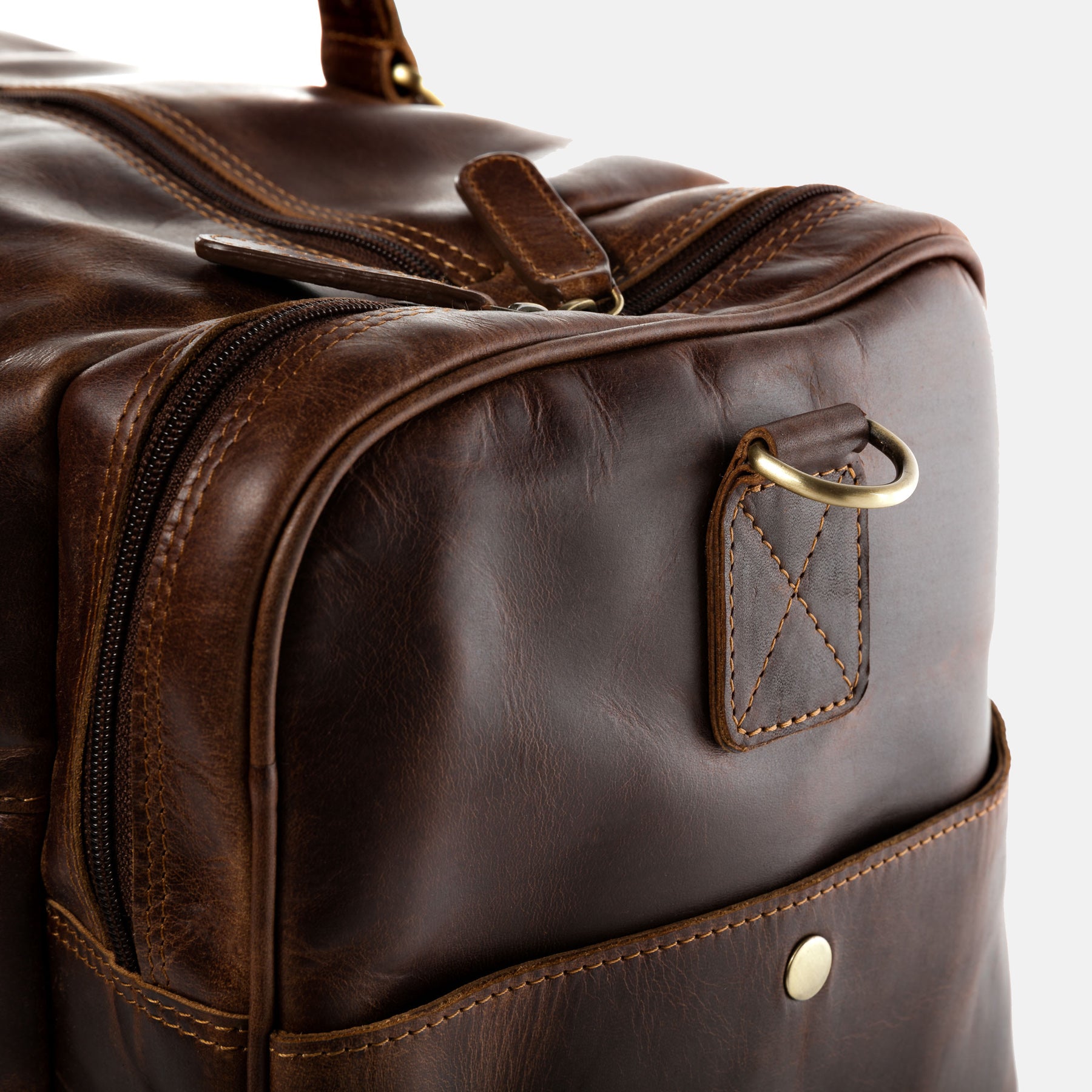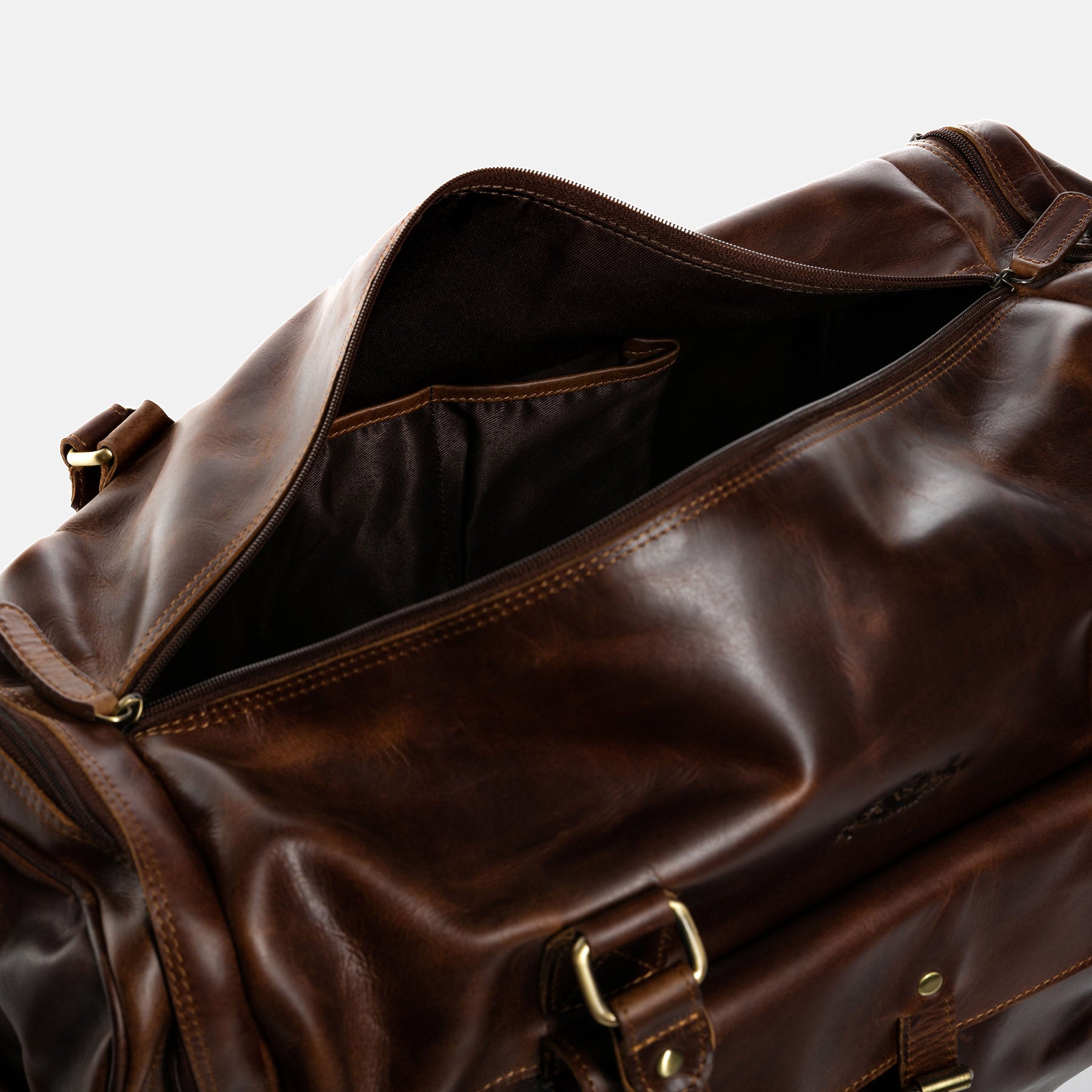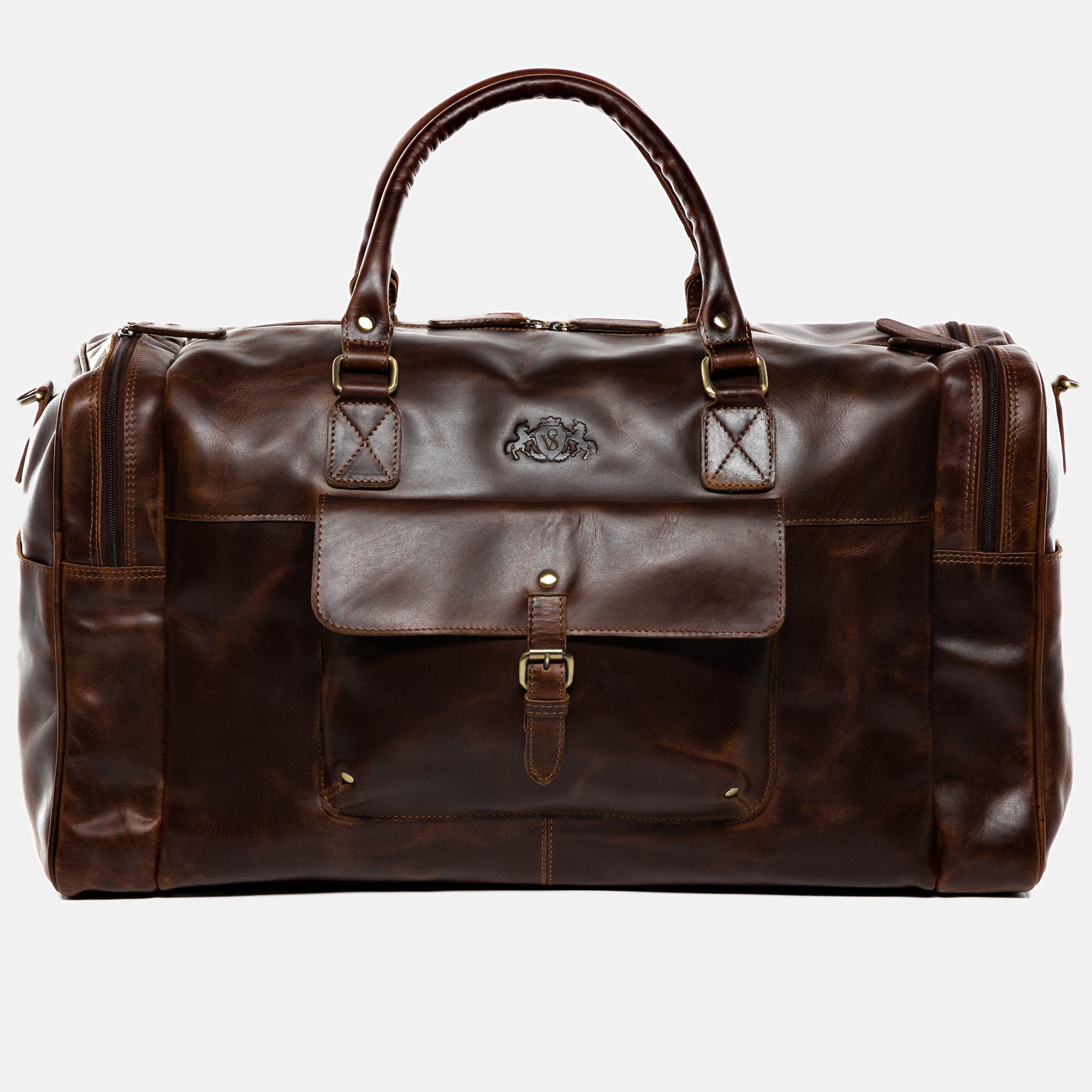 Travel bag with address tag YALE natural leather brown-cognac
Material: Naturally tanned cowhide in vintage look
Color: brown-cognac
with adjustable and removable shoulder strap
with lots of storage space
Dimensions: 53 x 29 x 26 cm
Let customers speak for us
Leather type
Genuine leather
Genuine leather is a natural and very high quality type of fat leather, which is only refined and oiled. What is particularly valuable about the processing of this leather quality is the naturalness of the leather. This naturalness makes the leather more robust and durable. Due to the oils and waxes, the soft shades in the leather come out beautifully and noble, subtle color variations are created.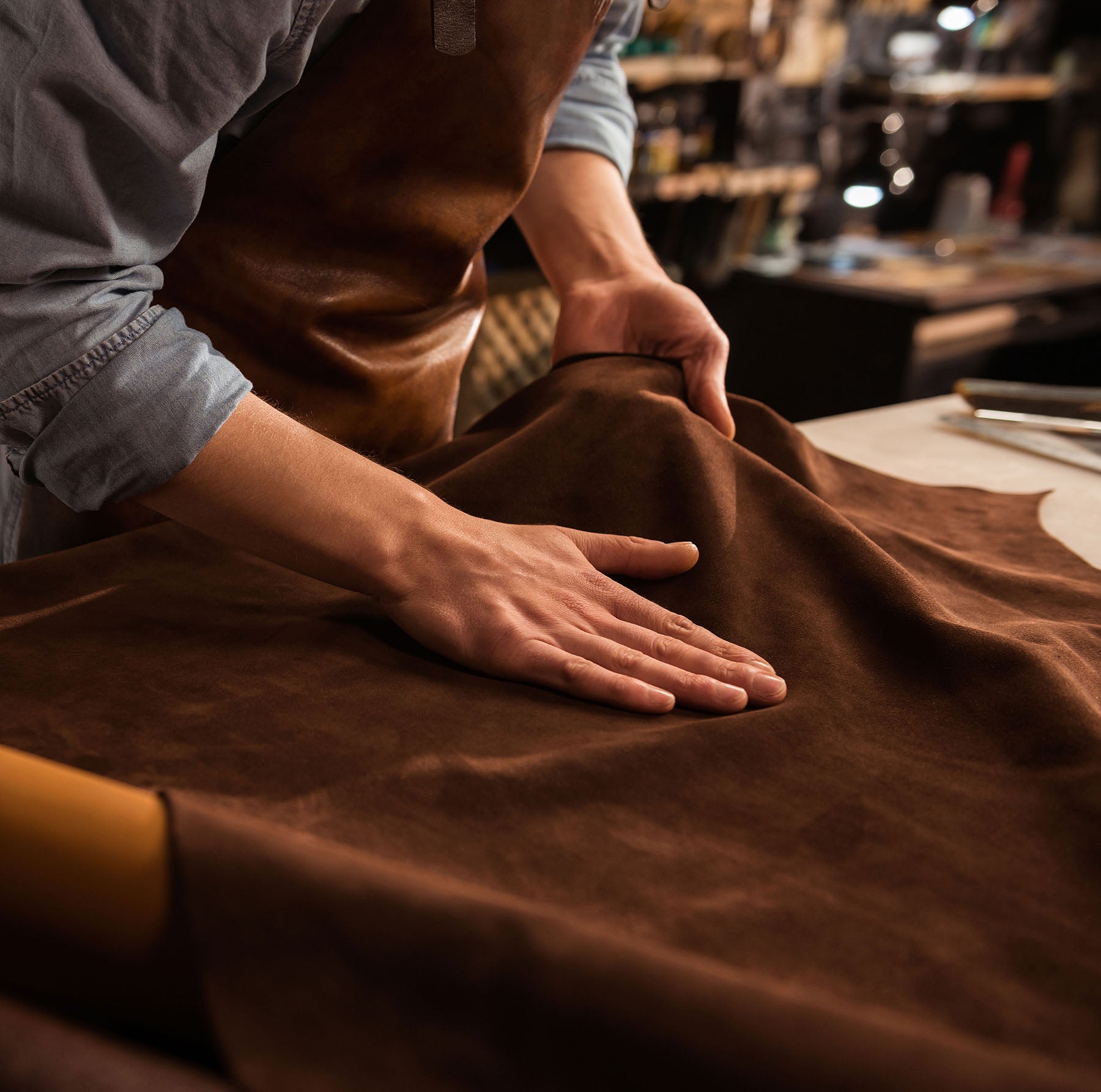 Leather care
Smooth leather
Each leather product has individual care requirements, due to
processing, intended use, age due to wear
and environmental influences. Therefore, when looking for the right
leather care, one comes across a wide range of products for leather cleaning or care.
Unique piece made of leather
The patina
Over time, the condition of your high quality leather bag changes. This dignified aging process is called patina and is a unique feature of high-quality leather. Patina is created by frequent wear, friction, oxidation, varying temperatures and weathering. Each passing moment is reflected in a permanent mark on the material. Whether it's scratches from city trips, color differences from rainy days, or lighter stains from summer days, you can be sure that your bag will have a unique and individual look that reflects your life.
Leather processing
Conscientious manufacture
For more than 15 years, our
design team from Europe has been cooperating with experienced experts from India.
With over 30 years of experience, they are the best choice for processing our high-quality leathers. Furthermore, we ensure our high quality standards with regular on-site audits. In a close exchange our design ideas are transformed into bags with character
, which are characterized by their modern, timeless design.