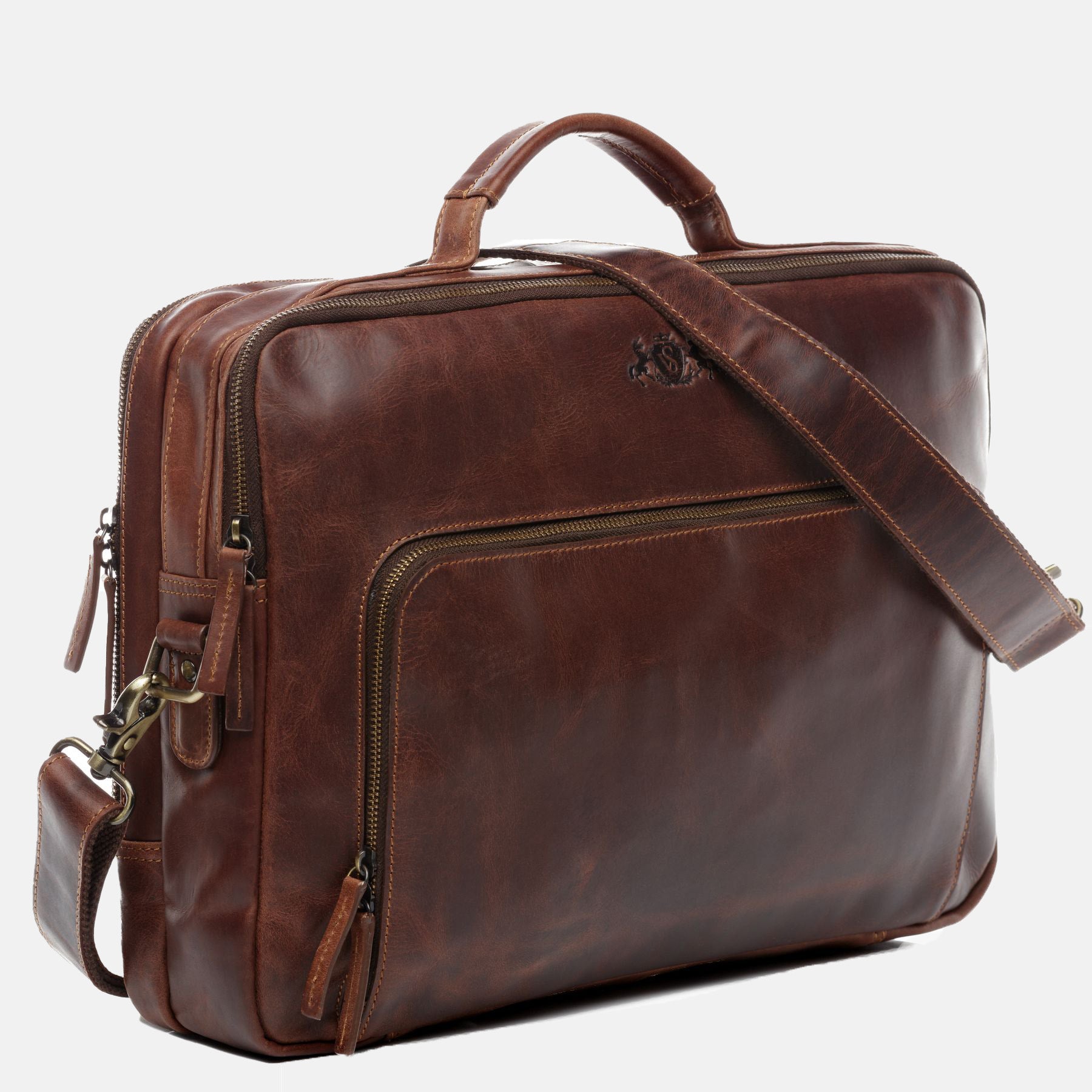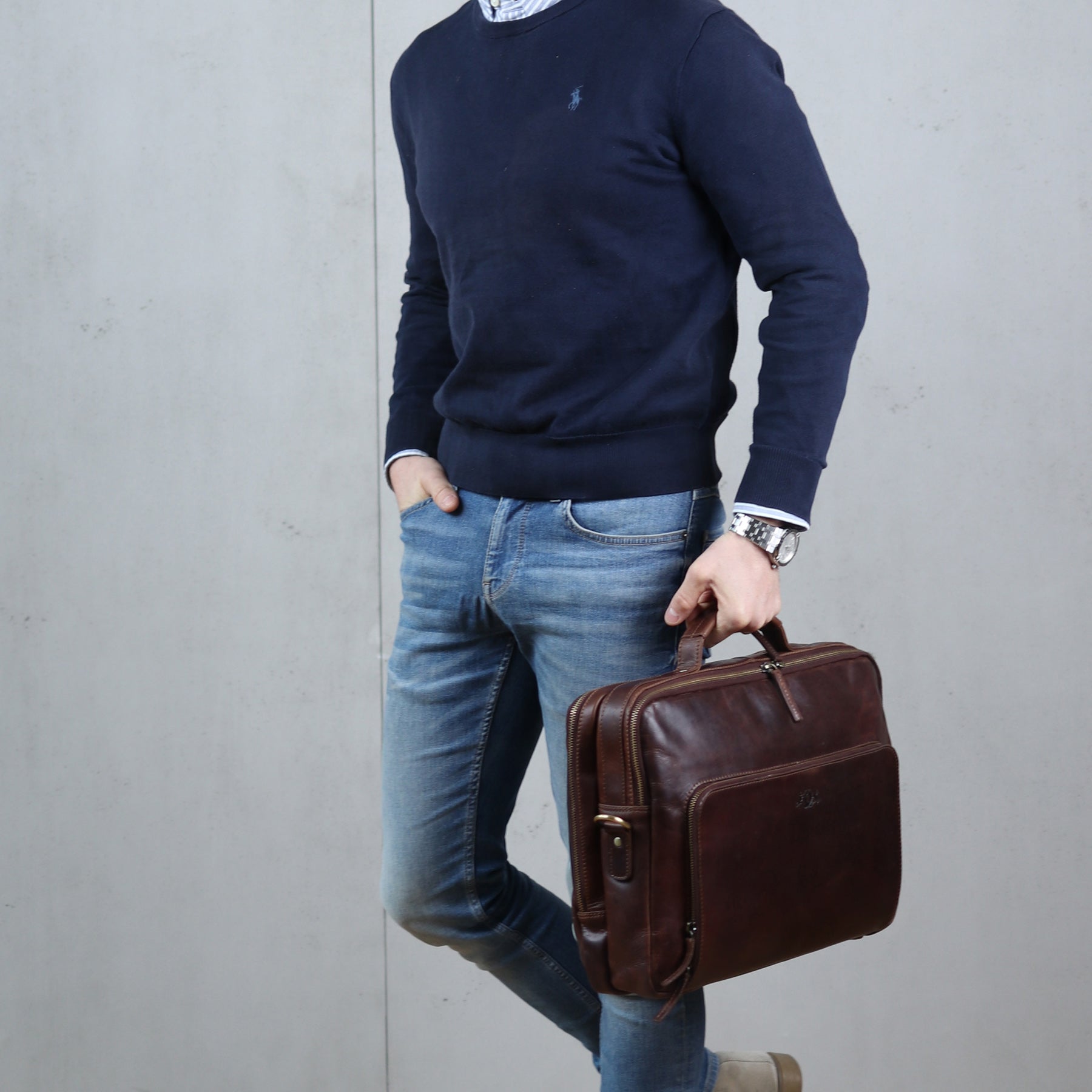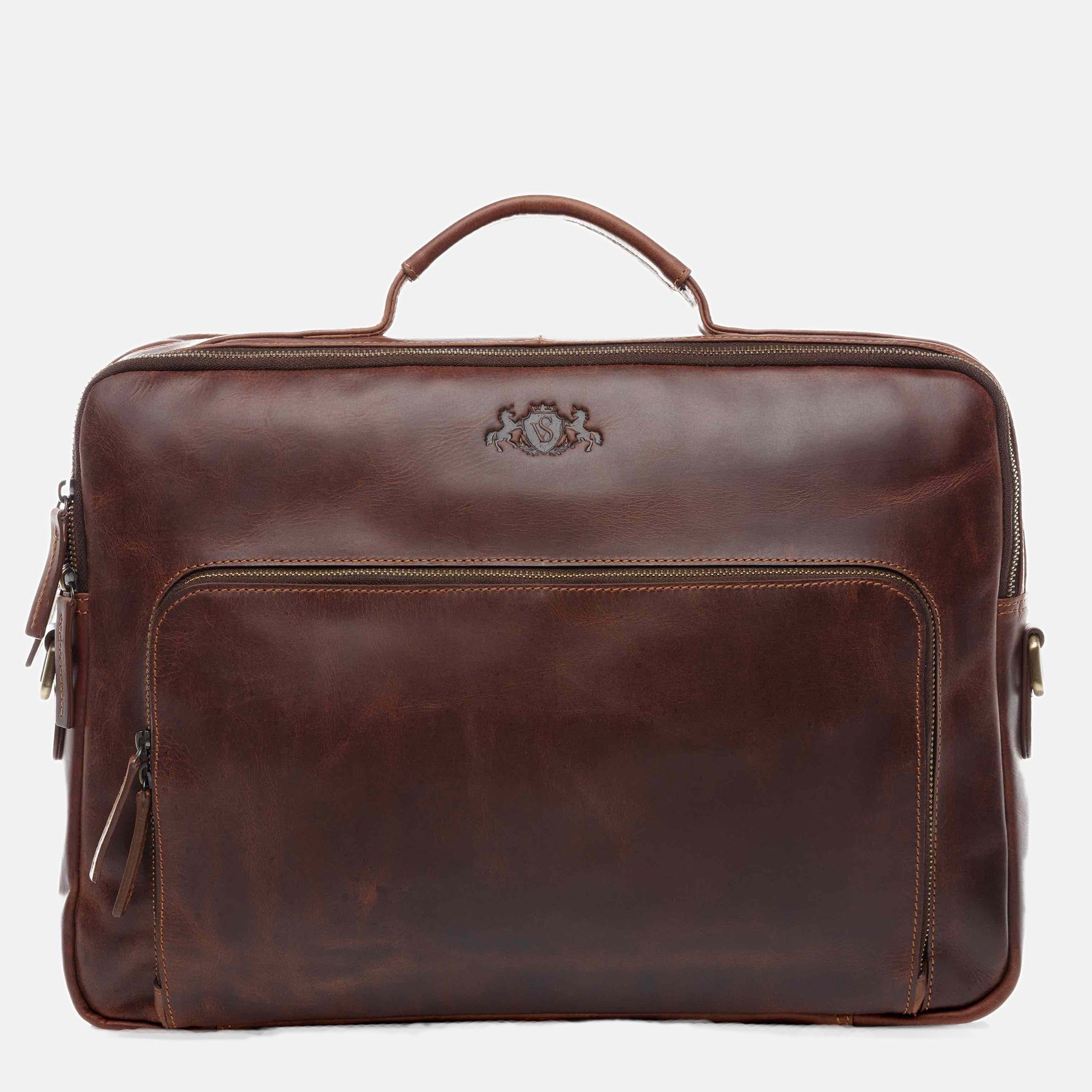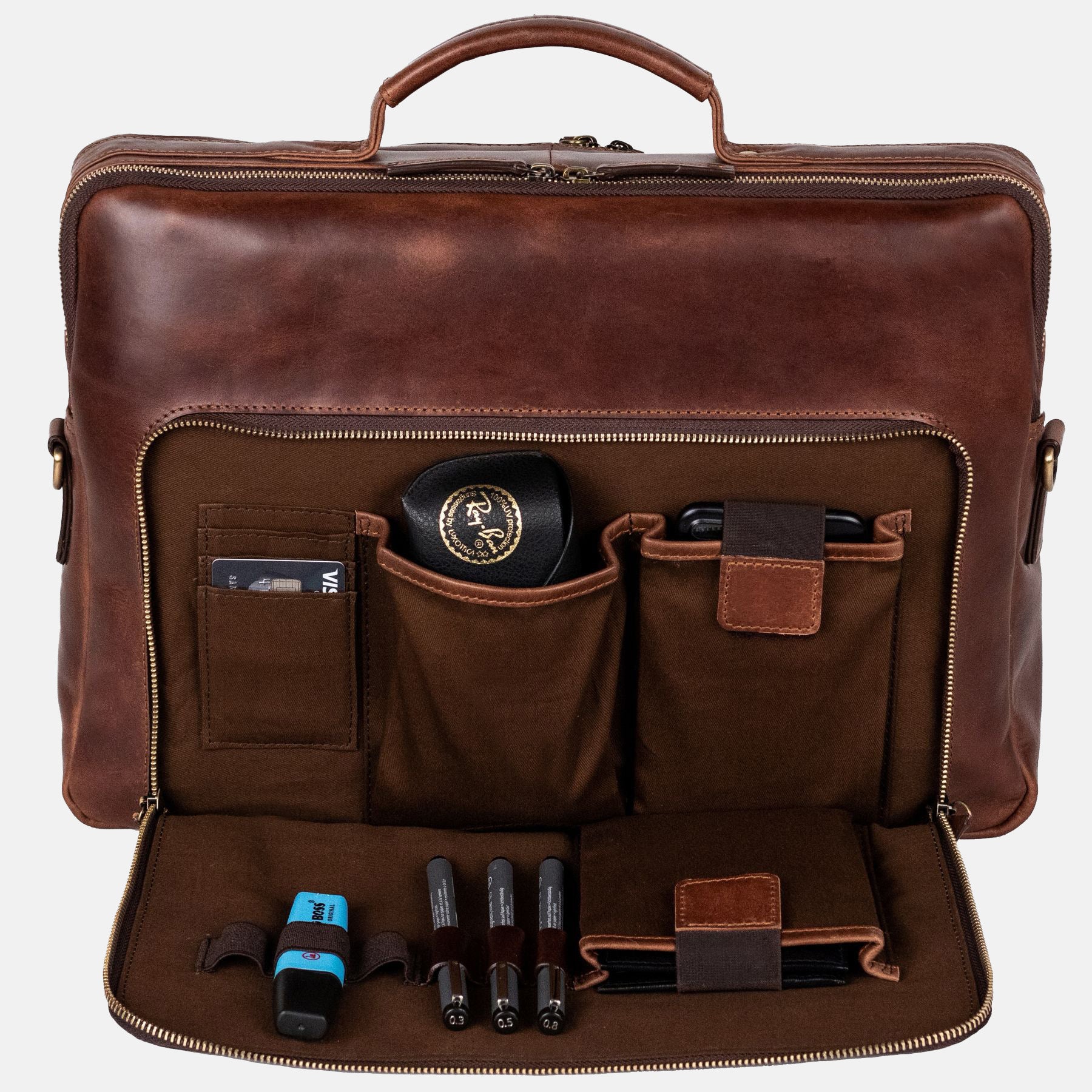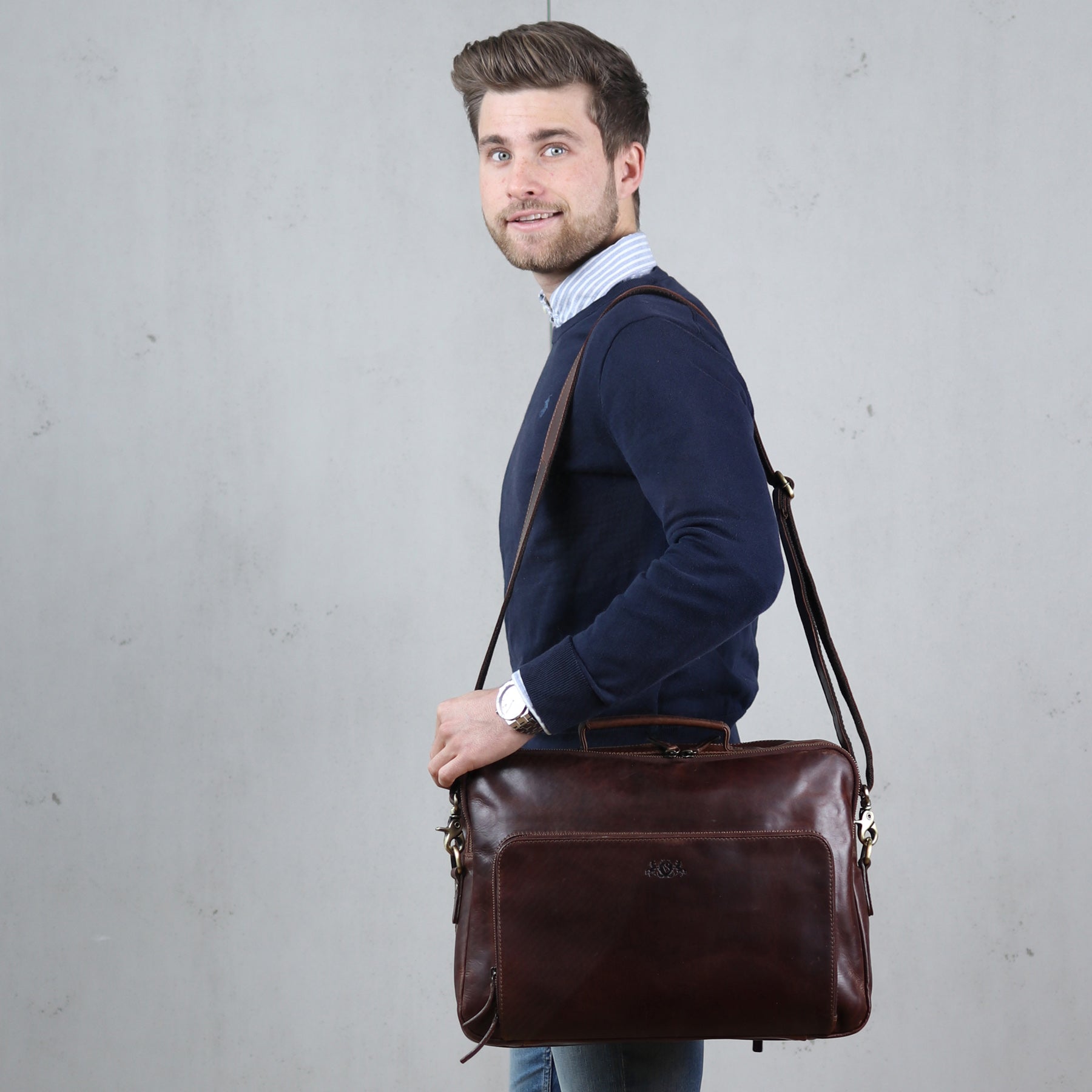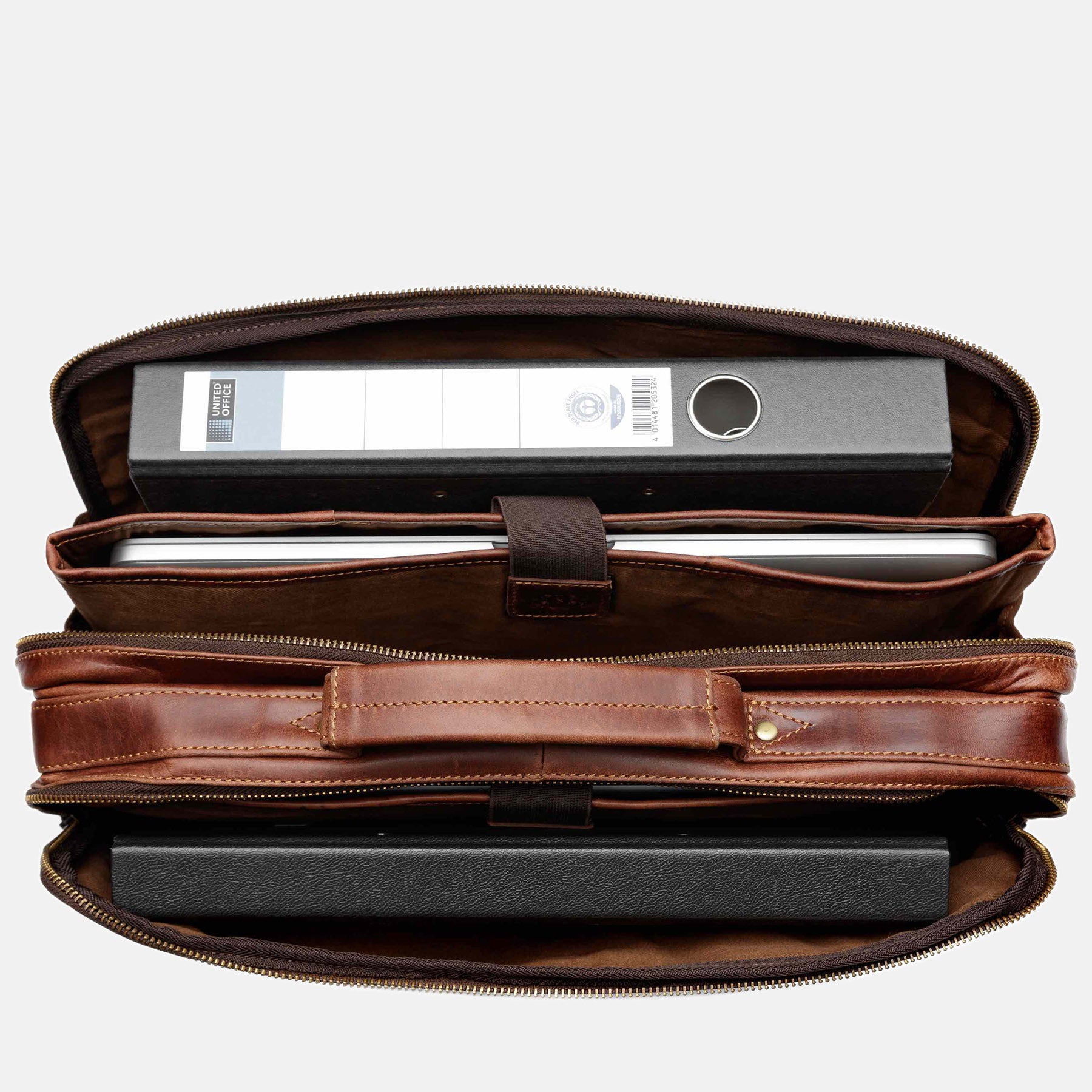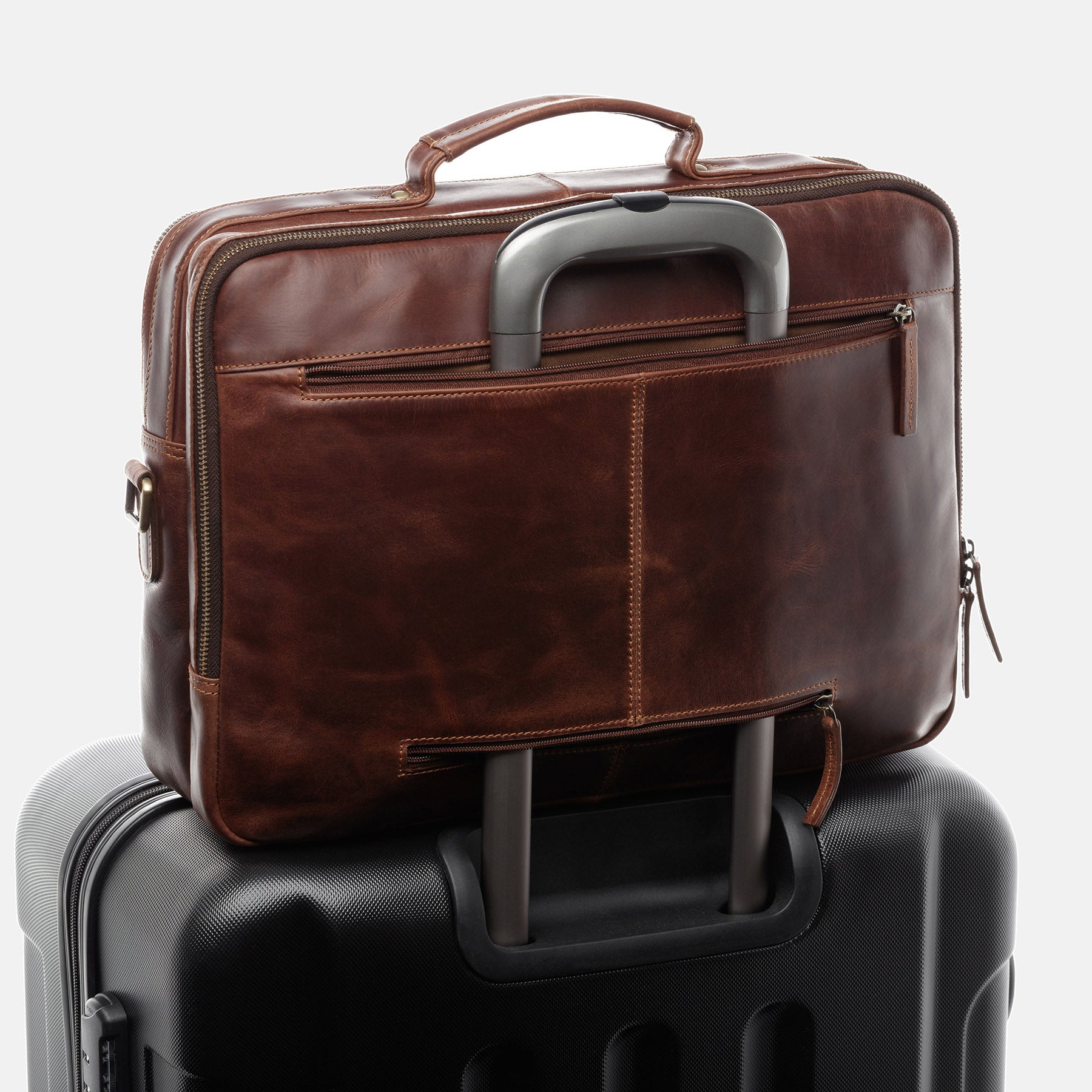 Laptop bag SIMON natural leather brown
Material: Naturally tanned cowhide leather in vintage look
Color: brown
with adjustable and removable shoulder strap
plenty of storage space for laptop, Ipad and accessories
Dimensions: 40 x 30 x 8 cm
Let customers speak for us
Geldbeutel ELLIOT RFID Glattleder
Top
Super qualité produit conforme ! Excellent rapport qualité prix.
very good
I ordered this for my boy friend birthday. It arrived on time and made him very happy.
XL Reisetasche LINUS Glattleder hellbraun
Sehr schöne Tasche. Wie erwartet.
verry Good
Super Tasche. Tolle Qualität. Sehr gute Verarbeitung. Bin sehr zufrieden.
Satisfied customer
It's an awesome bag and the colour is great.
Beautiful bag and nicer than I expected. The leather quality is excellent, and the hardware is also great.
Laptoptasche DIXON Naturleder braun-cognac
Gute Kommunikation u. Service
Der Kundenservice ist super, ich habe ein Ersatzteil verlegt und es wurde mir kostenfrei zugesandt.
Für die Uni
Ich trage den Rucksack schon seit einem Jahr zur Uni, habe immer Bücher, Block und Laptop drin. Bisher hat er problemlos standgehalten !
Favorit
Das Leder sieht einfach Hammer aus. Bin gespannt, wie es sich mit der Zeit verändert. Passst auch super viel rein.
Super Tasche
Benutze die Tasche mehrmals wöchentlich zum Sport. darüber hinaus noch für lange Zugfahrten. Das Leder sieht besser aus denn je.
Leather type
Genuine leather
Genuine leather is a natural and very high quality type of fat leather, which is only refined and oiled. What is particularly valuable about the processing of this leather quality is the naturalness of the leather. This naturalness makes the leather more robust and durable. Due to the oils and waxes, the soft shades in the leather come out beautifully and noble, subtle color variations are created.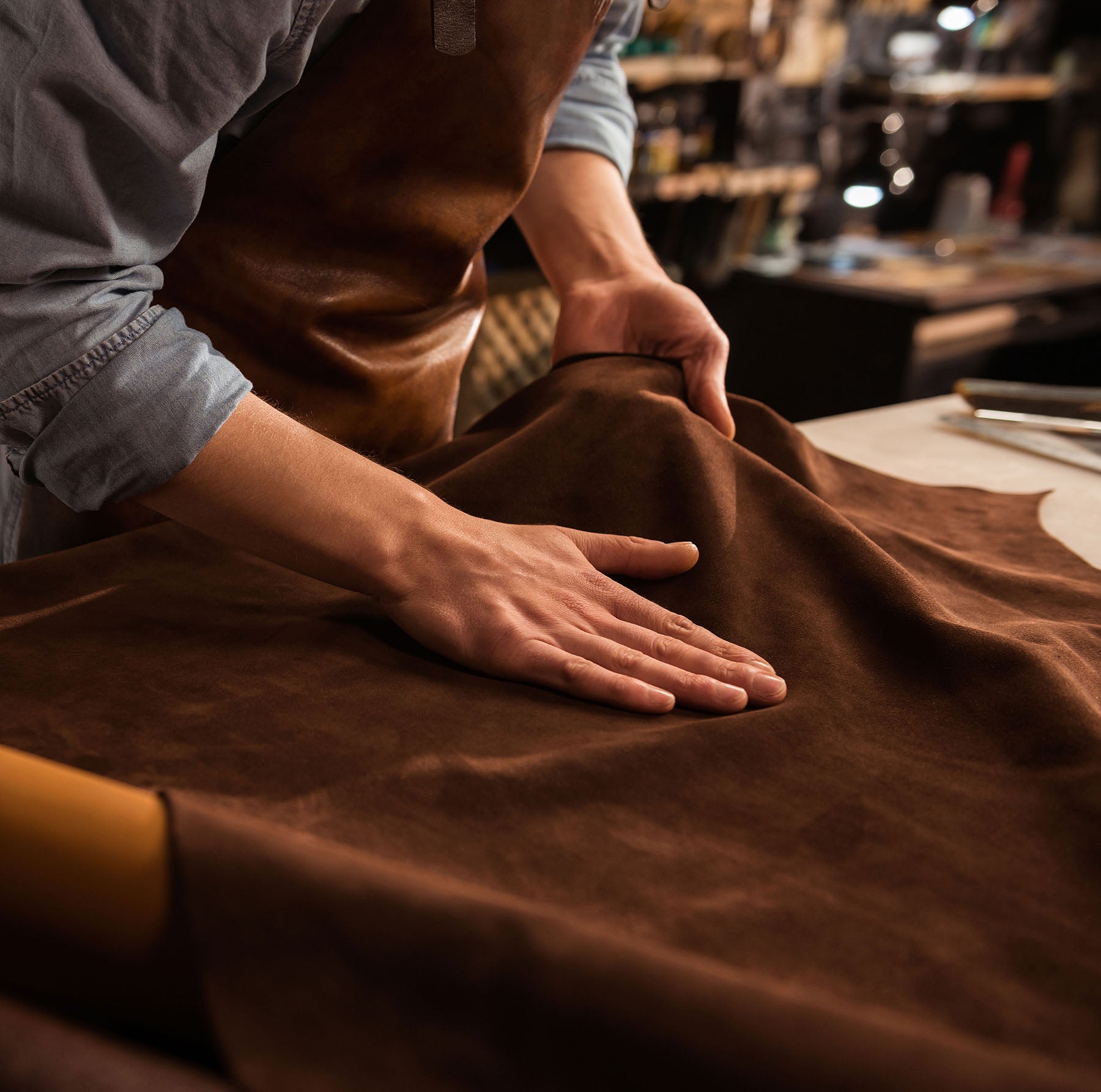 Leather care
Smooth leather
Each leather product has individual care requirements, due to
processing, intended use, age due to wear
and environmental influences. Therefore, when looking for the right
leather care, one comes across a wide range of products for leather cleaning or care.
Unique piece made of leather
The patina
Over time, the condition of your high quality leather bag changes. This dignified aging process is called patina and is a unique feature of high-quality leather. Patina is created by frequent wear, friction, oxidation, varying temperatures and weathering. Each passing moment is reflected in a permanent mark on the material. Whether it's scratches from city trips, color differences from rainy days, or lighter stains from summer days, you can be sure that your bag will have a unique and individual look that reflects your life.
Leather processing
Conscientious manufacture
For more than 15 years, our
design team from Europe has been cooperating with experienced experts from India.
With over 30 years of experience, they are the best choice for processing our high-quality leathers. Furthermore, we ensure our high quality standards with regular on-site audits. In a close exchange our design ideas are transformed into bags with character
, which are characterized by their modern, timeless design.
Light and shadow
Hallo
Tasche hat ein paar Kratzer
Die Reißverschlüsse stülpen nach außen
Befestigungen des Schulterriemens sind falsch positioniert- wenn man ein Laptop in dem Laptopfach hat und man die Tasche schultert, kippt die gesamte Tasche so das man sie schlecht tragen kann
Great product, terrible customer service!
The product is really of high quality. The skin is smooth and fragrant. After a few days, the leather changes colour and starts to soften, as it should. The bag is well organised and has many compartments to organise your things. In short, nothing to say about the product! What I didn't like at all was the customer service. No private area on the site to check the status of the order, no response to my emails to know where the order was at. In the end, after more than 10 days of waiting, I had to go to PayPal and open a complaint to find out about my bag. An hour after the complaint, the shipment started. I recommend improving the website by adding a personal area and replying to emails immediately, not after receiving a complaint from PayPal. I would like to buy more products but I didn't like this sales system at all: too stressful! I hope they will improve in the future.
Satisfied customer
It's an awesome bag and the colour is great.